Election day was probably my busiest day since the 2016 elections. This fateful day started at 7am for my first interview with international media and ended at 5am the next day, so that I practically toured local TV studios 24 hours a day and hosted all the online interviews I could do.
Naturally, I threw in a few polyphasic nap hours in between so I could keep some semblance of screen consistency. The rest of the week, meanwhile, was spent explaining the election result to the world, which simply wondered, "You elected another Marcos!?"
What I found even more difficult in the following weeks, however, was explaining the election results to countless discouraged people from various demographic groups. Many sincerely believed Vice President Leonor "Leni" Robredo could pull off a victory in the 11th hour.
One thing I found particularly frustrating was the torrent of Holocaust denial among some opposition supporters, who loosely blamed it all on "misinformation," if not directly on voters themselves. Many expressed their wish to migrate, while others dismissed the results as pure "fraud".
So I ended up looking more like a group therapist than a political analyst. And yes, absorbing all that agony and heartbreak has brought about its own sleepless nights. The good news, however, is that good political understanding, grounded in comparative analysis, is not only therapeutic but also potentially transformative.
And that brings me to Latin America, a region that shares many of our social ills, as well as noble aspirations. Over the past two decades, the region has produced, against all odds, a wave of progressive-charismatic leaders, who collectively belong to the so-called "pink tide".
Last year, voters in Peru (Pedro Castillo) and Chile (Gabriel Boric) voted for former militants, who managed to defeat either the offspring (Keiko Fujimori) or the supporters (José Antonio Kast) of former dictators.
More recently, Gustavo Petro, a former guerrilla fighter, topped the first round of Colombia's presidential elections with more than 40% of the vote, comfortably beating mainstream politicians, such as Federico Gutiérrez. In Brazil, former president Luiz Inácio Lula da Silva, a longtime labor leader, is the favorite to beat far-right populist incumbent Jair Bolsonaro in this year's elections.
Previously, Latin American voters had opted for even more radical "pink tide" candidates, including Mexican President Andrés Manuel López Obrador, Bolivian President Evo Morales and Ecuadorian President Rafael Correa. What is remarkable is that much of Latin America is, like the Philippines, ravaged by extreme inequality, authoritarian "caudillo" politics and relatively poor educational institutions.
And, yes, misinformation is also a big problem in Latin America.
According to the 2017 Ipsos Perils of Perception report, which measures levels of public misinformation on major social issues, the Philippines ranks between Peru and Brazil at the bottom, with Mexico and Colombia not too far behind. Meanwhile, the only country that ranked lower than the Philippines in the mathematics and science category of the 2018 Program for International Student Assessment is actually Latin America.
In many ways, we collectively resemble Latin America and other former Spanish colonies more than neighboring Asian states. As writer Anthony Ocampo said, we are "Asian Latinos". In fact, Benedict Anderson went so far as to claim that the Philippine Revolution was a continuation of the Bolivarian revolts that rocked the Spanish colonies in the mid-eighteenth century. The lessons for the liberal opposition in the Philippines are clear: you can't blame everything solely on "misinformation," nor can you blame voters.
Successful progressive Latin American leaders rose through the ranks and established themselves as credible, fiery and transformative local leaders and legislators before running for the highest office. Fundamentally, progressive candidates in Latin America have embraced what political scientist Chantal Mouffe has described as "agonistic" democracy, namely a total commitment to challenging an oppressive social order through transformational policies.
These charismatic leaders, in the words of Mouffe, demonstrated true leadership by effectively mobilizing "popular passions for the promotion of democratic designs" and kept "democratic contestation alive" through sustained and large-scale mobilization. of civil society beyond electoral cycles alone. None of them was content with half-hearted reforms or tired liberal clichés. They succeeded because they offered nothing less than transformational reform in a broken political system.
[email protected]
MORE 'HORIZONS' COLUMNS
Marcosnomics: The "best and brightest" firm?
Can Marcos Jr. 'unify' the Philippines?
Leni and the future of the pink movement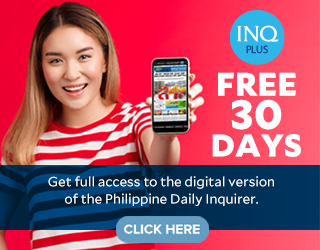 Read more
Subscribe to INQUIRER PLUS to access The Philippine Daily Inquirer and over 70 titles, share up to 5 gadgets, listen to the news, download as early as 4am and share articles on social media. Call 896 6000.